The announced finger
For the first time in the history of Ende Gelände, a announced Finger will be part of the action. Together with different international delegations we want to be active around the border of the mine – telling our story on where the climate gets negotiated. There will be an announced demonstration – together with the Pacific Climate Warriors, Via Campesina, numerous NGO representatives and many more….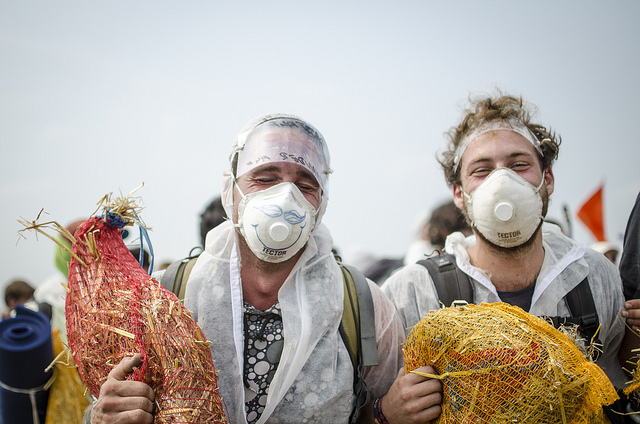 Spokes persons from the global south are going to speak about their struggles and we will have the opportunity to engage in discussions with Activists from the Hambacher Forest. You will get more information on the announced finger during the action plenaries in the circus tent in Bonn-Beuel on Friday and Saturday – or you come to Buir Station on Sunday at 8:00 am.
8:00 am, Buir station

Initial Rally

9:00 am, Buir station

Beginning of the demonstration

11:00 am, Morschenich:

Final Rally, lunch and talks by international speakers

1:00 pm

– Bus shuttle to the view point on the border of the mine

– Guided Walks through the Hambacher Forest with Michael Zobel, Eva Töller and Activists from the Hambacher Forest